Your car's tires are obviously vital to allowing it to take you where you need to go in Doylestown and Philadelphia. These important components of your vehicle need some attention to last for as long as possible and keep you safe on your drives. There's plenty of services and repairs that your tires can receive to extend their lifespan, and you can get all of them done at the 
service center
 at Fred Beans Subaru. Our expert technicians are here to keep your car healthy, from head to toe-or windshield to tires, as the case may be.
Wheel Alignment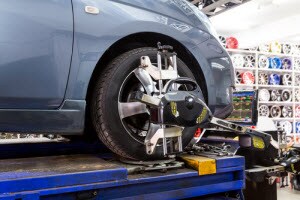 One of the most common problems that can come from regular driving on a variety of road surfaces is the misalignment of your wheels. When this happens, you can experience your vehicle pulling to one side rather than driving in a straight line. Plus, your tires will likely wear unevenly and prematurely. Fred Bean's technicians can provide you with a wheel alignment to get your wheels back in line, adjusting your car's suspension and axles to allow the car to drive straight and smooth.
Tire Rotations
Even when properly aligned, your wheels can be worn down unevenly since each wheel performs a different task while driving. To make sure that all tires receive the same amount of wear and tear, you'll need to have your tires rotated around the vehicle. This is a quick and easy service that our team can provide during any service appointment.
Tire Pressure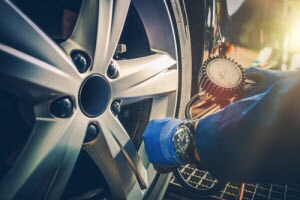 An important yet often overlooked piece of your tires' care is tire pressure. When your tires are over-inflated or under-inflated, you'll experience poor handling and the risk of premature damage, which can lead to more expensive tire repairs or replacements. Simply have your technician check your tire pressure to ensure that each tire is properly inflated.
Schedule Your Tire Repair
If your tires haven't received care for a while, or if you suspect that your tires or wheels may have a problem, it's time to schedule your service appointment. Contact Fred Beans Subaru today, and we'll have your car driving like new on the roads of Doylestown and Philadelphia right away!
Additional Resources: