If you want to keep your vehicle running the way that you need in Doylestown and Philadelphia, there are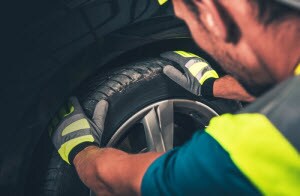 several maintenance tasks you should be sure that you are scheduling regularly, including having your tires rotated. Although almost every car owner knows the importance of regular tire rotation, few are sure how often they need to schedule this service.
Fortunately, understanding how often your tires need rotation isn't as difficult as you might imagine, boiling down to a few basic factors. Here is some information to help you learn how often to rotate tires and advice for having your vehicle worked on by a local service and parts department.
Tire Rotation Frequency
If you're not quite sure when you should have your tires rotated, a good rule of thumb is to schedule a rotation whenever you take your car in for an oil change. Most tires should be rotated between every 3,000 and 5,000 miles, which is also the correct oil change schedule for most modern vehicles. However, if you drive your vehicle less than 10,000 miles a year, then you may not need to rotate your tires with such regularity.
Another factor to consider when you're trying to decide how often to rotate tires is your typical driving conditions. If you drive your vehicle under extremely stressful scenarios, then you may need to rotate your tires more frequently to ensure even wear. If you're having trouble choosing when to rotate your tires, it's a good idea to consult with an experienced service and parts department like you'll find at Fred Beans Subaru.
Importance of Tire Rotation
After learning how often you need to rotate your tires, it's a good idea to spend some time on why tire rotation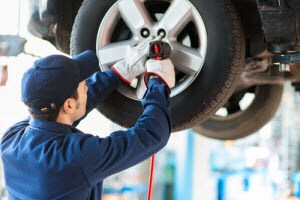 is important. Essentially, tire rotation ensures that all the tires on your vehicle wear evenly. This is crucial to both your safety and the continued functioning of your vehicle.
Uneven tire wear can drastically reduce the traction of your vehicle, and may put your safety at risk in adverse driving conditions. If your vehicle is equipped with an all-wheel drive system, having unevenly worn tires may damage your system and eventually render it unusable.
Schedule a Tire Rotation
If you want to make sure your tires are being rotated with the correct frequency, then you need to work with the knowledgeable, compassionate service and parts department at Fred Beans Subaru. Our team works with customers from Philadelphia and Doylestown, and can provide the regular maintenance your vehicle needs. Visit us today!