In order to get where you're going around Doylestown and Philadelphia for years to come, you'll need to have your Subaru serviced regularly. Periodic maintenance of your vehicle will allow your car to retain its fuel efficiency, drivability and safety for much longer.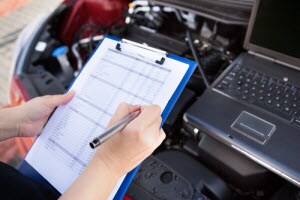 But how do you know when to have each specific service performed? You don't want to wait too long and risk damaging your engine, but if you have service performed too often, you'll be wasting money on work you don't need. Every Subaru model is unique, and each will need a different maintenance schedule.
General At-Home Check Ups
In addition to the recommended regular maintenance schedule for your vehicle, you'll want to look out for any warning signs that indicate a need for additional maintenance or repairs. You can monitor the condition of your vehicle at home by occasionally taking a look at some of your car's most important systems.
Fluid levels should be checked regularly to ensure that your car's inner workings are properly lubricated. You should also perform visual inspections to look for signs of unusual wear and tear on both the inside and outside of your vehicle.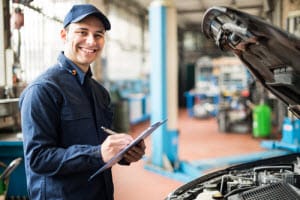 For example, if your car gets a small paint scratch in the parking lot, you'll want to have it filled before it can turn into a rust spot. Always pay attention to the feel of your vehicle and be on the lookout for strange noises or changes in the car's ride or responsiveness. If you notice anything that doesn't seem quite right, contact Fred Beans Subaru for advice or to schedule an appointment.
Recommended Subaru Maintenance Schedule
Subaru typically recommends servicing your vehicle at 5,000 miles or every 6 months; 15,000 miles or every 18 months; and 30,000 miles or every 36 months. These intervals should be appropriate for maintaining healthy oil levels and other forms of simple maintenance before your car has time to deteriorate in any way.
To get access to your particular model's maintenance schedule, find your model on this page and click through to read our advice. If you're unsure of anything, you can also check your car's owner's manual for advice.
We want our Philadelphia and Doylestown area customers to be aware of their Subaru's needs and to help them with any questions or concerns. Contact us to schedule an appointment.