If you own a Subaru Forester, you probably know that your vehicle is rated as one of the longest-lasting, most reliable cars on the road. The best way to ensure that this holds true and your car remains safe, efficient and performing properly for years to come is to have it serviced by a reputable mechanic on a periodic basis to catch issues before they worsen or cause more problems.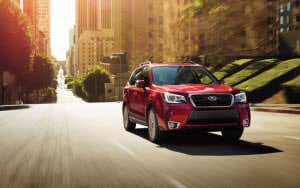 This article will help take the guesswork out of determining when your car should receive these services, providing you with some guidelines and tips. Our service team at Fred Beans Subaru has tons of experience in servicing Subaru models, so you'll know that your car is in capable hands.
Regularly Scheduled Maintenance
Even when you don't think that there is anything wrong with your vehicle, it is important to have your vehicle inspected periodically to check for hidden problems. Following Subaru's service guidelines will ensure that your Forester lasts for as long as possible on all of your commutes around Doylestown and Philadelphia. Here is a breakdown of when you should have these inspections performed.
6,000 Miles/6-Month Service
Every 6 months or 6,000 miles, whichever comes first, you'll need to take your vehicle in for a simple inspection.
At this appointment, you'll be due for an engine oil filter replacement and oil change, to keep your engine lubricated and running smoothly.
You'll also need to have your tires rotated and inspected for unusual or premature wear. Rotating the tires around the car allows them to wear down evenly, which makes them last longer, saving you money on tire replacements in the long run. 
12,000 Miles/12-Month Service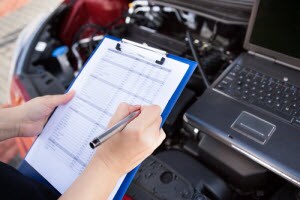 After a year of owning your Subaru, it's time for a more thorough inspection to ensure that all systems of your vehicle are performing as they should.
During this service, you'll receive another engine oil filter replacement and oil change, as well as another tire rotation.
Your car's air conditioning filter will be replaced, to keep air clean and fresh.
A thorough inspection of all of your car's vital systems will be conducted, inspecting the brake pads and discs, axle boots and axle shaft joints and brake lines.
The steering and suspension will also be carefully inspected.
30,000 Miles/30-Month Service
After two and half years of Forester ownership, it's time for the most thorough inspection and maintenance.
Your air cleaner element will be replaced.
Brake fluid will be replaced to keep the braking system lubricated.
CVT fluid, drive belts, engine coolant systems and connections, and transmission will be inspected for proper function.
You'll receive an engine oil filter replacement, oil change and tire rotation.
Schedule Your Maintenance Appointment
Remember that each of these services should be performed at regular intervals throughout the life of your vehicle in order to keep it in the best shape. Our service center at Fred Beans Subaru is equipped to handle any additional problems your vehicle may encounter. Contact us today to schedule your maintenance appointment -  you can even schedule your appointment online for the ultimate convenience. We can't wait to make sure your Subaru Forester's drives around Doylestown and Philadelphia are safe and high-performing.