One great way to supplement your payment on your next vehicle is to trade in the vehicle you have right now. However, drivers in Philadelphia and Doylestown might be wondering if you can boost your vehicle's trade-in value in order to get the most bang for their buck.
We at Fred Beans Subaru have good news for you – yes, there are several ways to boost your trade-in value! Below, you'll find several helpful tips on how to do this as well as all the information you need to know on how your trade-in value is determined.
Determining Trade-In Value 101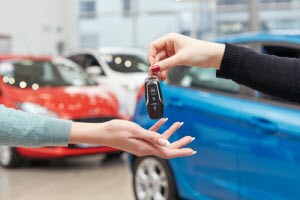 Before you try to trade your current vehicle in, you should know what affects the value of your vehicle. The three major factors that affect the value of your vehicle are:
Make & Model: If your vehicle is a popular make and/or model, your vehicle will have more resale value than a make and/or model that isn't so popular even when it's new.
Age & Mileage: The newer your vehicle is, the more it will be worth unless the mileage is really high. An older vehicle with a low number of miles on it might be worth the same or even more than a newer vehicle with a lot of miles on it.
Condition: The vehicle's condition is the most important factor of reselling it. If it's in rough shape, no one will want it. Luckily, this is also the one factor that you have some control of when preparing your vehicle for trading in.
Tips for Boosting Trade-In Value
Make sure your routine maintenance is up-to-date. Before having your vehicle evaluated, you should have your vehicle serviced to ensure all your maintenance needs are satisfied. This includes oil changes, new tires if the old ones are starting to bald, small repairs, and topping off fluids like windshield washer fluid.
Collect all the service documentation you have. When you take your vehicle in to have it evaluated for a trade in, make sure you have all your service documentation. This shows that you've properly maintained the vehicle and that the CarFax report is accurate.
Don't forget about detailing. While having a vehicle that runs perfectly is great start, a lot of people focus on curb appeal. You'll want to make sure that your vehicle is clean, polished, and in the best possible physical shape possible. You can even do this right in your driveway with a hose, a vacuum, and some disinfectant spray.
Negotiate the trade-in and your new vehicle's price separately. Before you bring your trade-in into the mix, you'll want to lock in the price of your next vehicle. This will save you from a confusing mess and help you get the best price on both.
Do your research. Using online calculators to get a better idea of how much your vehicle is worth will give you a better idea of what your vehicle is worth. Knowing this will help both you and the dealership find you the best possible deal.
How Fred Beans Subaru Does Trade-Ins!
Now that you have a better idea of what to expect when trading in your vehicle, we hope you're feeling more confident about your next trade-in! At Fred Beans Subaru, we're happy to help you through this whole process.
Contact us today to learn more about our trade-in process and what we can do for you on your car-buying journey!