Subaru Ascent Comparisons:
Subaru Forester Comparisons:
Subaru Crosstrek Comparisons:
Subaru Impreza Comparisons:
Subaru Outback Comparisons:
Car Comparisons: Benefits
The new car vehicle process can be tough, but with our Subaru comparison, it doesn't have to be. With all the information that you need to know about our models and their biggest competitors located in each guide, all you have to do is read to start sifting through your options. The more you read, the closer you'll be to finding and driving home in your perfect new car.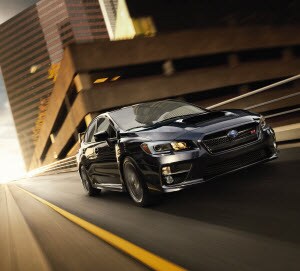 Plus, they can cut down on your research time. Because everything you need to narrow down your options is in our comparisons, you can spend less time searching and more time driving through Philadelphia and Doylestown in your new car.
Find Your New Subaru Today!
Here at Fred Beans Subaru, we want to make the shopping experience for all our customers as comfortable and convenient as possible. That's why we're proud to offer our extensive list of car comparisons.
If you're ready to start your new car search, simply read any one of the comparisons on this page, and you'll be getting behind the wheel of your new car in no time.
Have questions about our comparisons? If so, just give us a call or stop by our showroom, and we'll be happy to help with anything you need.