Keeping on top of your regular routine maintenance is essential to making sure your 2018 Subaru WRX keeps running like a new car through all the years of ownership. It needs service to keep your oil clean, your engine running smoothly, your hoses and belts in good condition, and all of the mechanical and electronic parts of your vehicle functioning at peak performance.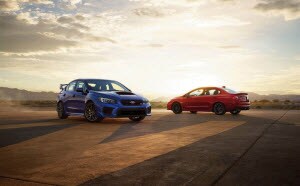 Of course, it can be confusing to keep up with your regular service, as it's more than just an oil change every so often. Because a little education goes a long way, here's a complete rundown of your 2018 Subaru WRX maintenance schedule. This way, you can always stay on top of your scheduled repairs and avoid major issues down the road when driving around Philadelphia or Doylestown.
Subaru Maintenance Schedule
Your Subaru maintenance schedule comes in six different intervals. Your minor service occurs at 3,750 miles and then every 7,500 miles thereafter. Your intermediate service is every 15,000 miles. Your first major service occurs at 30,000 and 90,000 miles, and your second major service is at 60,000 and 120,000 miles. Finally, you'll get your timing belt service at 105,000 miles.
Oil Change Service & Minor Service I (3,750 Miles)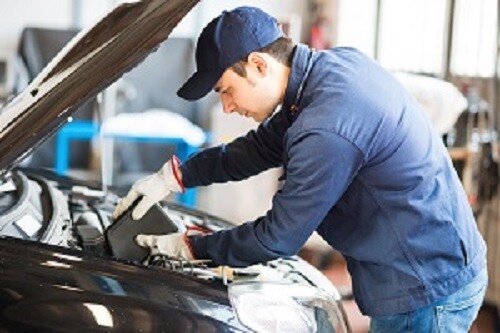 Your oil change service is exactly what it sounds like-your engine oil gets changed, you get a new engine oil filter, and the mechanic will check all your fluid levels, topping off as necessary. In addition, your tires will be rotated and balanced if needed, and the air pressure checked. Finally, a multi-point inspection will make sure everything's running properly.
Minor Service II (7,500 Miles)
At this level, you'll get the full oil change service, as above. In addition, you'll get your cabin air filter swapped out, your wiper blades will be examined and replaced, if needed, and you'll get another multi-point inspection of your systems.
Intermediate Service (15,000 Miles)
Your intermediate service includes the above maintenance, and also calls for an inspection of your brake system, particularly your discs and pads. Your axle shafts and boots will be inspected, as will your clutch system (if applicable). Your steering and suspension systems will be checked out, and as with every level, a thorough multi-point inspection will be performed. 
First Major Service (30,000 & 90,000 Miles)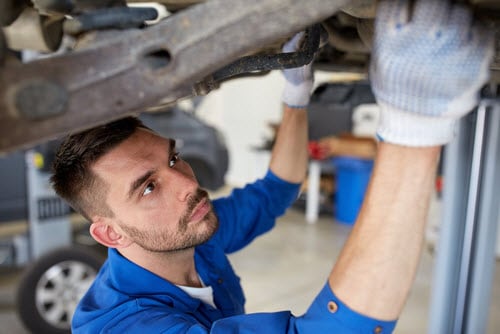 The first major service interval, once again, gives you all of the above, plus the technician will replace your spark plugs and brake fluid. Your camshaft drive belt (if applicable) will be checked. Plus, your cooling system will be inspected, and the fluid will be replaced, if needed. Your fuel lines and fuel system should also be inspected at this level, as should your differential and transmission system. And this time around, you'll get a complimentary car wash.
Second Major Service (60,000 & 120,000 Miles)
Finally, your second major service gives you all of the above, plus checking out the steering and suspension, drive belts, wheel bearings, wiper blades, and another multi-point inspection, as well as another free car wash.
Get Service at Fred Beans Subaru
If you need Subaru WRX maintenance in Philadelphia or Doylestown, stay on top of your maintenance schedule from Fred Beans Subaru. Give us a call to schedule your next appointment today.