Safety is naturally of paramount importance these days. It doesn't matter if you're looking to protect the kids while you're on vacation or taking them to practice, or you just want to keep yourself and other drivers safe on your way to a business meeting. Safety technology is inexpensive, and it's not just a luxury, it's a necessity.
Fred Beans Subaru is happy to offer this resource for Subaru car safety ratings. Discover all the information you'll ever need about Subaru safety features and car safety ratings, so when you're ready to buy you're already educated.
Subaru Safety Features & Ratings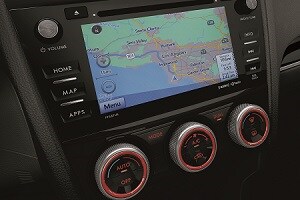 Whether you're looking for a Subaru Legacy to get you to business meetings in Philadelphia, or a Subaru Outback in Doylestown for those family vacations, you want something that's going to help you avoid accidents and lessen the impact when you do have one. Fortunately, in choosing a Subaru you've already made the right choice.
Subaru safety features and car safety ratings are stellar, and with our breakdown by model, you'll be able to tell exactly what trim levels and options packages offer each feature you want. We believe that a little bit of knowledge goes a long way. We also feel that you shouldn't have to scour the Web for hours to find the information you need. That's why we make it all available right here.
Subaru EyeSight Safety Suite
The Subaru EyeSight Safety package is one of the most impressive of a Subaru vehicle. The Subaru safety features available in this package work seamlessly together to form a second set of eyes and a second brain to keep you safe behind the wheel at all times. From lane keeping features to automatic emergency braking to avoid collisions, you'll be on the straight and narrow all the time. From cross-traffic alerts with pedestrian detection to adaptive cruise control, never worry about sudden obstacles.
Check out the complete Subaru Safety features and car safety ratings on Subaru vehicles above, so you'll always know you're safe on the Doylestown and Philadelphia roads.