How do you choose between two great cars? With both the 2019 Subaru Outback and Kia Sorento on the market, you may be looking for some assistance in picking the one that's best for you.
That was the question on the minds of our team members at Fred Beans Subaru. Luckily, we came up with a great solution: Put both vehicles to the test! We took the 2019 Subaru Outback and Kia Sorento on drives through Doylestown, Philadelphia, and Warminster to see how they really stacked up and handled the roads.
Fuel Economy & Performance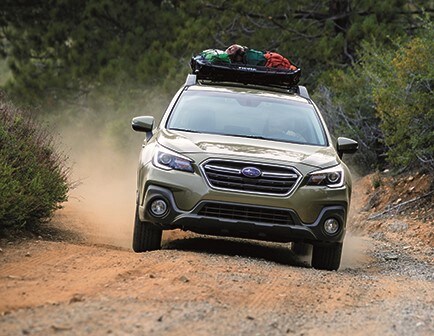 The 2019 Subaru Outback is a zippy car that's a lot of fun to drive. As far as fuel economy goes, the vehicle has an impressive EPA-estimated 32 highway/25 city MPG. Fuel economy has never looked so good!
This vehicle also comes with a Lineartronic® CVT (Continuously Variable Transmission), which provides drivers with unsurpassed control of their vehicle, making for an ultra-smooth and comfortable drive.
When it comes to fuel economy, the Kia Sorento has an EPA-estimated 29 highway/22 city MPG. This adds up to solid mileage on highways, which is great for long trips. It's a reliable vehicle for fuel economy-and helping the environment-but the Subaru Outback still tops it in terms of overall MPG. Meanwhile, it comes standard with an automatic transmission that lacks the smooth drive and control of the Subaru Outback.
Towing Capabilities
Towing is simple and fun with your Subaru Outback! It has a standard towing capacity of 2,700 pounds when properly equipped. That means you can haul multiple motorcycles, jet skis, and a host of other cool stuff, and still have towing power to spare. It's a great resource for those who love to bring their gear whenever they hit the road.
The Kia Sorento, on the other hand, only has a standard towing capacity of 2,000 pounds when properly equipped, making it a lesser option for those who rely on towing capabilities.
Safety Features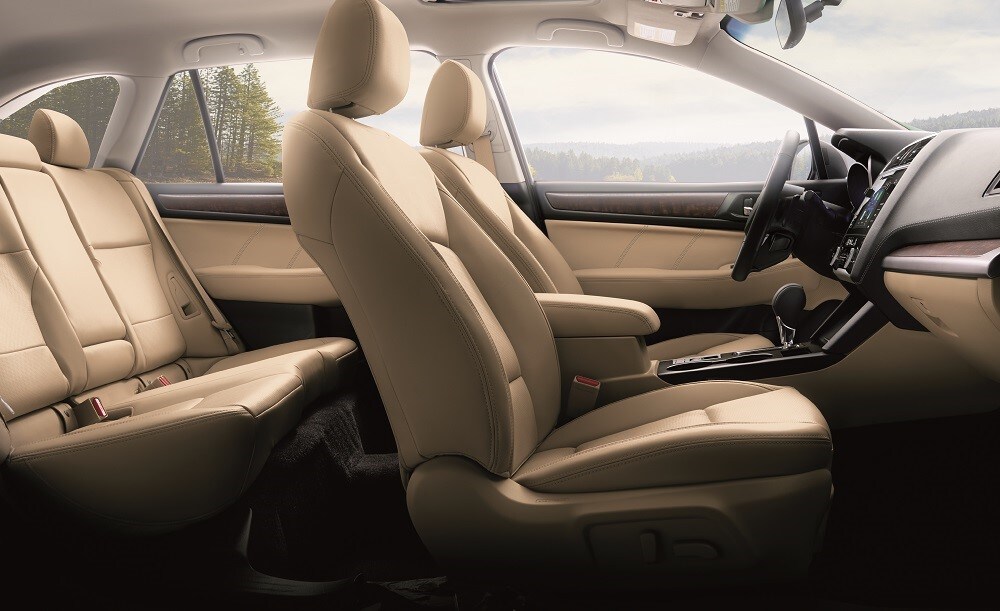 The Subaru Outback comes loaded with a ton of safety features that are expertly designed to keep you secure on all your drives.
The available Blind-Spot Detection and Rear Cross-Traffic Alert is a powerful feature that uses radar sensors to let you know if a vehicle has entered your blind spot while you're driving, allowing you to be extra safe and aware at all times. Rear-Cross Traffic Alert applies the same technology to backing up, so you'll always know if there are objects in your way when you hit Reverse.
The Kia Sorento lacks the off-road handling and safety features that come standard with the Subaru Outback. It does come equipped with a Rear Camera Display that allows you to monitor the back of your car-but then again, the Subaru Outback comes standard with a Rear-Vision Camera of its own, which provides a pretty comprehensive view, too.
While the Kia Sorento has smart safety features that make it fantastic for highway driving, its off-roading capabilities just don't match up to those offered by the Subaru Outback. If you have off-roading plans in your future, the Subaru Outback might be the best choice for you!
Technology
Staying connected is a snap thanks to the Subaru Outback! It comes standard with a SUBARU STARLINK™ multimedia system, which syncs up seamlessly with Apple CarPlay™, Android™ Auto, and Pandora®  systems. You can pair your devices with the system wirelessly, and hands-free operation makes for a safe, easy way to stay connected, even on the road.
In contrast, the Kia Sorento comes standard with Android Auto™ and Apple Carplay™ support. It doesn't have the same range of apps and services that the Subaru Outback offers, which will prove a disappointment for some drivers. If you're looking for Pandora®, Yelp, or Magellan® Navigation, you just won't find it in the early trims of the Kia Sorento.
Schedule a Test Drive at Our Dealership Today
There can only be one winner in the contest between the 2019 Subaru Outback vs. Kia Sorento, and that is hands down the Subaru Outback! It packs performance, style, and fun features you'll love all into one car.
Ready to try it out firsthand? Head over to Fred Beans Subaru, and test drive one today! Whether you're from Warminster, Doylestown, Philadelphia, or beyond, you're going to love what we have in store for you.