Compact SUV shoppers around Doylestown, Philadelphia, and Warminster, PA, will be happy to hear there's not one, but two impressively capable vehicles on the market that offer the features they want and need in their next vehicle.
The 2020 Subaru Outback and the 2020 Honda CR-V boast the perfect combination of performance, interior space, and advanced safety features. How do you choose between the two? Read ahead to the detailed comparison below brought to you by Fred Beans Subaru and learn more about which vehicle is a better fit for you!
---
Outback vs CR-V: Space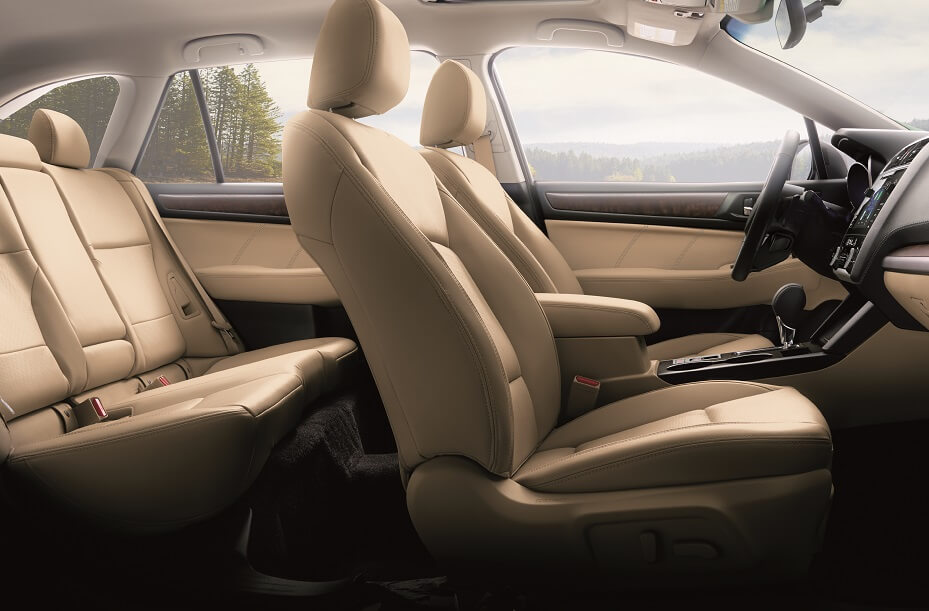 As competitively talented compact SUVs, the 2020 Subaru Outback and the 2020 Honda CR-V have a lot in common. To kick things off, these vehicles have four doors, five seats, and impressive standard infotainment systems.
Though you'll have ample cargo space in both vehicles, the Outback takes the cake when it comes to passenger space. Inside its cabin, there's 109 cubic feet of passenger volume while the CR-V provides 105.9 cubic feet. Let's now look specifically at the space you'll have up front and in the back of each SUV.
Front Row: While each model gives you 40.1 inches of headroom in their front row, the front of the Subaru Outback supplies you with more legroom while driving. In its front row, there's 42.8 inches of legroom. The 2020 Honda CR-V has 41.3 inches of legroom in its front row.
Second Row: In the back of the 2020 Outback, passengers will enjoy a relaxed and comfortable ride with 57.4 inches of shoulder room. Things become a little more crammed with a car full of passengers in the CR-V since its second row has just 55.6 inches of shoulder room.

You can also use over 75 cubic feet of total interior volume for cargo in both SUVs. The Subaru Outback also comes standard with roof rails, which allows you to pack up for even more excursions. This gives you the ability to carry your kayak, bikes, skis, or other gear you're taking along with you while still having room inside for everyone to comfortably sit.
---
Outback vs CR-V: Performance Specifications
When it comes to performance, the 2020 Subaru Outback and the 2020 Honda CR-V offer similar impressive capabilities. The big difference, though, is that the 2020 Outback comes standard with the Subaru Symmetrical All-Wheel Drive system.
This gives the Outback the capability to go most anywhere and drive through most any weather. The CR-V comes standard with 2WD. In order to have the stability of AWD, you'll have to upgrade the configuration of the Honda CR-V.
It also doesn't give you the same exceptional surefooted performance you'll experience in the 2020 Outback. Not only does the Subaru handle extremely well wherever you go, thanks to its AWD system, but with X-MODE® also standard, it gives you optimal traction for the road conditions or terrain. You'll drive through some mud and snow with confidence when behind the wheel of the Subaru Outback.

The Subaru Outback also offers more power under its hood. Its available 2.4L turbocharged engine produces 260 horsepower and 277 lb-ft of torque for fast and exciting acceleration. The Honda CR-V has a 1.5L turbo 4-cylinder engine that creates just 190 horsepower and 179 lb-ft of torque.
---
Fuel Economy: 2020 Outback vs 2020 CR-V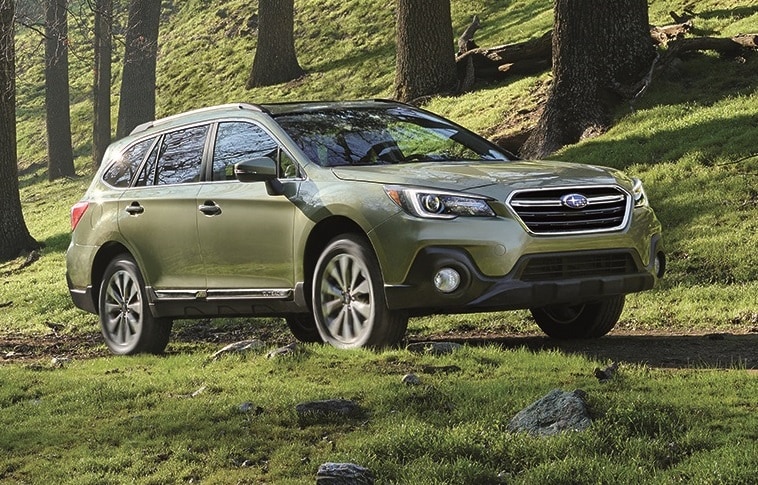 Even as an SUV with a standard AWD system, the 2020 Subaru Outback still is able to achieve an impressive fuel economy. This is thanks to its balance and overall design as well as the engineering of its SUBARU BOXER® engine.
This all helps the 2020 Outback enjoy 33 highway MPG. Looking at the Honda CR-V with its available AWD system, you'll get slightly less efficient performance as it gets 32 highway MPG. Holding 18.5 gallons of gas in its tank compared to the 14-gallon tank in the 2020 CR-V, the Subaru Outback will be able to go farther in between stops at the gas station.
---
Subaru Outback vs Honda CR-V: Towing Capacity
You'll also get a little more out of the Outback in terms of power and capability with its standard all-wheel drivetrain. This drivetrain allows the Outback to tow a whopping 2,700 pounds. With its available turbocharged engine, you can pull along even more weight. This increases the 2020 Outback model's towing capacity to 3,500 pounds.  

As for the CR-V, your towing capabilities will max out at 1,500 pounds, no matter what extra equipment you opt for. Depending on the size of your trailer or other equipment you're towing, the Outback may be the only one of these two SUVs that can safely pull it along.
---
Outback vs CR-V: Impressive Safety Features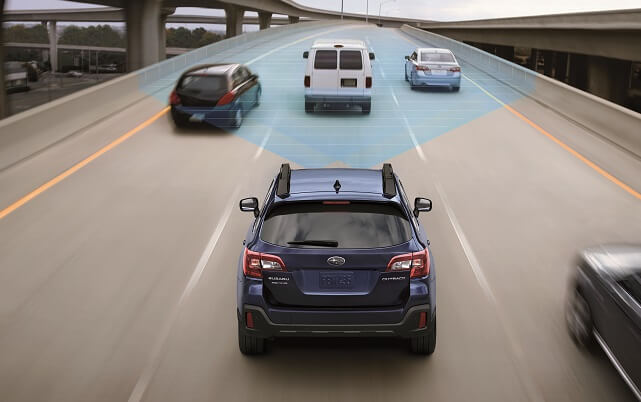 Both the 2020 Subaru Outback and the 2020 Honda CR-V have your back whether you're on the city streets or on the back roads with a variety of advanced safety features. You can count on features like Lane Departure Warning, Lane Keep Assist, Pre-Collision Braking, and Adaptive Cruise Control.
However, there are a few other features you'll miss out on in the CR-V. The Outback offers the available Subaru DriverFocus™ Distraction Mitigation System. This advanced system is able to monitor your driving and detect if you're become distracted or tired. This way you can keep your focus on the road ahead and take breaks when needed during longer road trips.
This system also adds more convenience to your ride as well. It'll be able to adjust the climate system, seat position, and outside mirrors to your personal preference. It can even remember up to four other driver preferences, too.
---
2020 Subaru Outback vs 2020 Honda CR-V: The Verdict
As you can see, there's a lot to be excited about in both the 2020 Subaru Outback and the 2020 Honda CR-V. However, we at Fred Beans Subaru believe that drivers around Doylestown, Philadelphia, and Warminster, Pennsylvania, will appreciate the Outback model's extra passenger space, impressive performance, and advanced safety.
Come experience the ride inside the 2020 Outback for yourself by giving us a call today to schedule your test drive!