One area that people justifiably look at in a new SUV these days is fuel economy. We live in a world where there's an increasing push to rid ourselves of fossil fuels, and that's driving gas prices through the roof for people who still drive regular petrol engine vehicles. While crossovers are still ruling the road, gas is expensive, and drivers are demanding more efficient vehicles.
That's one reason why drivers all over the Doylestown, Warminster, and Philadelphia regions love the Subaru Outback. It combines a luxurious ride with outstanding technology and great fuel economy at the same time. Let's check out what you can expect in terms of Subaru Outback miles per gallon and see where you can go to get behind the wheel to take a test drive yourself.
EPA-Estimated Ratings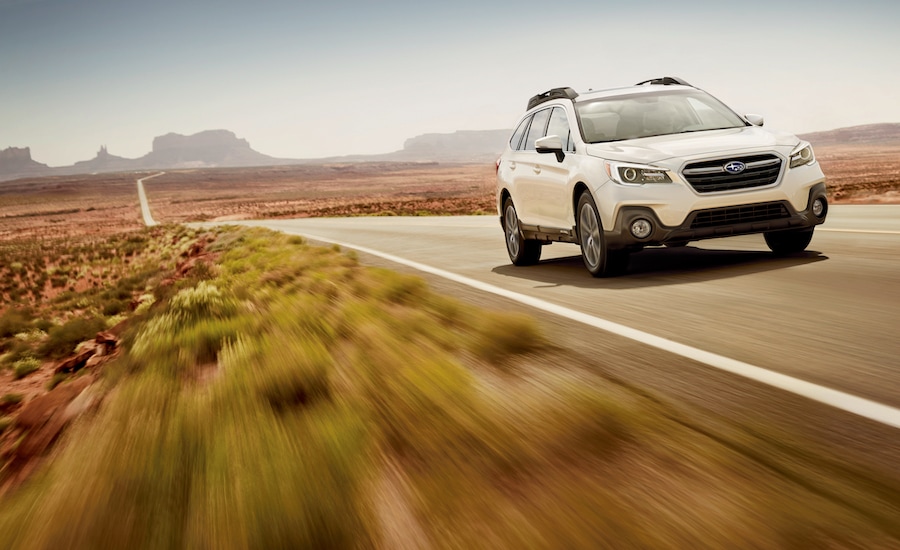 The 2018 Subaru Outback is available in two engine types-a 2.5L flat four engine and a 3.6L V6 engine. As one might expect, the V6 is a little thirstier, but both turn in very solid ratings overall.
The Subaru Outback gets pretty solid EPA-estimated fuel economy numbers. The 2.5L 4-cylinder version is rated at 25 MPG in the city and 32 MPG on the highway, for a combined rating of 28 MPG. The V6 version delivers and EPA-estimated 20 MPG city driving and 27 MPG on the highway, for a combined rating of 22 MPG.
Third-Party Testing
Car and Drivermagazine put the Outback through its paces independently to see how the EPA ratings hold up. The magazine didn't test the 4-cylinder engine, but they found that the numbers for the 6-cylinder engine in practical terms actually held up better than the EPA ratings.
In independent tests, they put a flat six Outback 3.6R Touring through the paces of a 200-mile loop on a Michigan highway, maintaining 75 miles per hour with cruise control when possible. It's an exceptionally controlled test. The results were impressive; not only did the Outback live up to its EPA fuel economy ratings, it beat them, delivering a real-world result of 28 miles per gallon, one mile better than the estimate.
The test results also found that on a single tank of gas, the new Outback has a range of 510 miles, which actually puts it well ahead of its closest competitors in the sector.
Test Drive the Outback at Fred Beans Subaru
When it comes down to it, the 2018 Subaru Outback miles per gallon are quite impressive and it will keep you from needing to make too many trips to the gas station.
If you're in the Philadelphia, Warminster, or Doylestown area, you can drive a new Subaru Outback for yourself. Just stop into Fred Beans Subaru and ask about taking a test drive today!