If you've become a proud owner of a new Subaru Outback, you've probably already experience the benefits it can offer. This incredible crossover is among the best in its class, so it's in your best interest to keep it on the road for as long as possible.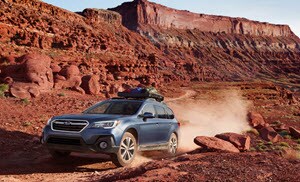 The Outback wears down over time like all vehicles do. If you want to keep it rolling, you need to get some preventative maintenance a few times throughout its lifespan. It'll keep it running longer, increase its resale value and provide you with peace of mind. The best way to keep track of all this is with a Subaru Outback maintenance schedule. Keep to this schedule, and you have a great chance of your Outback lasting for years.
7,500 Mile Service
For your first Outback service, you mainly need to get your oil and oil filter change. Have the mechanic perform a general inspection, but most systems of your vehicle should be totally fine. Remember to repeat this service for every other service you get. The same goes for all other service dates. They need to be repeated in regular intervals.
15,000 Mile Service
At this point, you should've had your Outback for about a year. If you haven't already, make sure you get a tire rotation. If you frequently haul a lot of passengers around, you might also need to replace your brake pads, but they'll probably last you another six months at least if you want to hold off.
30,000 Mile Service
If you haven't already, get your brake pads replaced at this point. Depending on the wear, it's probably a good idea to get your tires replaced as well. Go ahead and get the air filter replaced and start getting some fluids replaced such as the brake fluid and transmission fluid.
60,000 Mile Service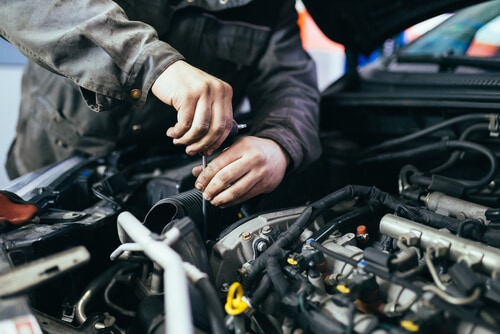 This service is pretty comprehensive, so make sure you're ready before the time comes. You'll need to get additional fluids flushed and replaced like the automatic transmission fluid, the engine coolant and the differential fluid. Your timing belt will also need replacing along with the drive belt if necessary. Keep an eye on your spark plugs too as they could be worn beyond use by now.
90,000 Mile Service
For this service, you need to redo all previous services in addition to some new things. Your suspension has probably gotten quite the workout over the 6 years you've had it. It's time to get your shock absorbers and struts replaced. Not only will you need to flush and replace your engine coolant again, but it's time to replace the entire engine coolant hose.
Service Center at Fred Beans Subaru
If you want service you can rely on, head over to the service center in Doylestown, PA. Every dealership in the Fred Beans family is dedicated to customer service, so you can expect the same benefits from our service centers. Our highly trained technicians know how to handle every service on your Subaru Outback maintenance schedule and can keep your crossover on the road for as long as possible. Visit us or call to schedule your service appointment today!