The sedan market is the most competitive automotive market in the country. This incredible class of car has some of the best vehicles overall with absolutely thrilling features in performance, technology, luxury and more. With so many different models available, finding the right one can be tough. One of the best ways to separate the good from the bad is to look at safety ratings.
Safety should be your primary concern no matter what kind of vehicle you're looking for. For some of the latest and greatest in safety features, you should check out the new Subaru Legacy. This incredible sedan has a lot to offer, but it works hard to keep you safe too. Learn more about the 2018 Subaru Legacy safety ratings and discover if they're good enough for your standards.
Crash Test Ratings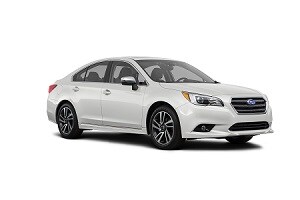 You don't need to estimate how well a vehicle will perform in a crash when you can just perform actual crash tests. That's one of the main jobs of the Insurance Institute for Highway Safety, and the Legacy passed their crash tests with flying colors. In literally every category in crashworthiness and crash avoidance, it earned a perfect score. It's no wonder why it's a 2018 top safety pick.
The National Highway Traffic Safety Administration also conducts crash tests, and the Legacy performed similarly well. Many sedans get an overall five star rating, but the Legacy earned five stars in every test they did from front end collisions to side collisions to rollover ratings. Whatever happens, you can be sure you're receiving maximum protection.
Subaru EyeSight
When the Legacy is equipped with the revolutionary Subaru EyeSight suite of driver assistance systems, you're more protected than ever before. Loads of features are available with this such as emergency braking and throttle control. If an imminent collision is detected ahead, the Legacy will take action for you automatically applying the brakes and reducing the throttle no matter what you do.
You'll also have access to lane keep assist and sway warning. This handy system scans for lane markers on the road and sends you alerts if you pass them without signaling. When the lane keep assist is activated, your Legacy can even steer you back into place automatically. You can also enjoy adaptive cruise control that will adjust throttle accordingly to ensure you maintain a safe distance from the vehicle in front of you.
Subaru Starlink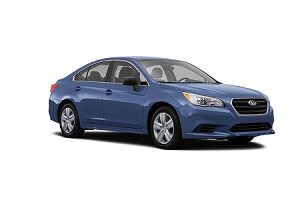 One of the most exciting features in the Subaru Legacy is the Subaru Starlink. This system is essential for responding to an accident. When a collision is detected, a care advisor will automatically be notified and can send first responders your way. There's even an SOS button on the overhead console that you can use to contact your care advisor at any time. Roadside assistance is also readily available with a simple button press on your overhead console.
Check Out the 2018 Subaru Legacy
To learn more about why the 2018 Subaru Legacy safety ratings are so high, you need to see this impressive sedan for yourself. Head over to Fred Beans Subaru and we'll have our people ready to show off everything the Legacy can do. Visit us or give us a call to schedule your test drive today!