Sedans are among the best kind of cars you can get. They have more room than you might think with all the performance you've come to enjoy. If you're a proud owner of a Subaru Legacy, you've certainly made a good choice with your sedan. If you want to get the most out of your Legacy, however, you need to keep it in shape.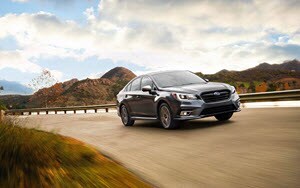 Preventative maintenance is essential for maximizing your car's lifespan, increasing its resale value and saving yourself money on expensive repairs. Even something as simple as an oil change can save you a ton of money down the line. Keep your Legacy in good shape with our Subaru Legacy maintenance schedule.
7,500 Miles
For your first service, your main concern is getting your oil and oil filter changed. It may seem tedious, but your oil is what keeps your entire car running properly. Neglect oil changes and corroded oil can seriously damage your engine. Make sure you repeat this service about every 6 months or 7,500 miles. The same goes for all other services. Keep them going on regular intervals, and your Legacy will be in its prime for years.
15,000 Miles
After you've had your Legacy for about a year, it's time to get your tires rotated if you haven't already. You should also get your engine air filter and cabin air filter replaced at this point. The routine inspection shouldn't turn up anything too serious, but you might have to get your brake pads replaced if you drive with a lot of cargo or passengers often.
30,000 Miles
Here's where you need to get some of your fluids replaced. The brake fluid, engine coolant and transmission fluid all need to be flushed and replaced. You might also need to replace your spark plugs at this point, but confer with your technician to be sure. You might be able to hold off for some time on that. If you haven't already go ahead and replace your brake pads as well as your tires.
60,000 Miles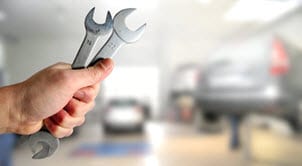 In addition to every other service so far, it's time for you to start replacing the belts. Your drive belt and timing belt are probably getting worn at this point, so you Legacy could use a fresh batch. Additional fluids need to be flushed and replaced as well like the differential fluid and automatic transmission fluid.
90,000 Miles
In this service, you'll probably need a valve adjustment if you don't want to replace your timing belt again. Your spark plugs also need to be replaced. Don't forget to have your shock absorber/strut replaced along with your engine coolant hose. Go ahead and have the technician check all hoses for leaks and wear because this is really where it starts to show.
Service Center at Fred Beans Subaru
Keeping up with all of this can be difficult which is why it's helpful to have expert service technicians on hand. If you live in the Doylestown and Philadelphia area, the highly trained team of Fred Beans Subaru's service center is your best bet. They know the Legacy inside and out and know exactly what it takes to keep your car on the Subaru Legacy maintenance schedule. Visit us or call to schedule your service appointment today!