We at Fred Beans Subaru know how critical the research part of your car-buying is to finding the perfect vehicle for you. That's why we've gone ahead to put together this convenient compilation of research tools.
On this page, you'll find detailed informational reviews of a variety of vehicles that you may be considering adding to your family. Shoppers in Doylestown, Philadelphia, and Warminster should read ahead to learn more!
What You'll Learn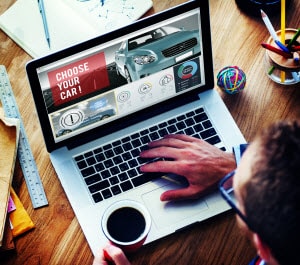 Doing your research is an important part of finding your next vehicle. You want to make sure that every part of the vehicles you're considering matches your next-car wish list, especially the interior features. Just a few interior features you'll learn about in our reviews are…
Dimensions: number of seats, cargo space, passenger room
Safety features: seatbelts, airbags, passive features, active features
Technology: speakers, infotainment systems, satellite radio, smartphone integration
Comfort: upholstery, power adjustable seats, heated and ventilated seats
You'll learn about all these types of features and more in these interior reviews. Knowing what types of features each car has will help you narrow down which vehicles meet your criteria and expedite your entire car-buying process by simplifying things for you.
They're also a great way to learn about interior features you didn't even know about. New interior features come out every year and can make really exciting additions to your wish list. You don't want to miss some of the things our vehicles have in store for you.
Ready to Get Started?
As you can see, you'll find everything that you need to do all your next-car research right here with us at Fred Beans Subaru. We want to make the whole process as easy and enjoyable as possible, so we hope that research page will aid in those efforts.
Get the ball rolling today by browsing the reviews below. Visit as many as you want and even use them to compare some of your favorite prospective models. When you think you've gotten your fill of important information and are ready to take the next step, give us a call!
You won't regret making the short drive from Doylestown, Philadelphia, or Warminster to continue your car-buying journey with us!