Do you ever find yourself wanting more cargo space when you're driving through the streets around Doylestown and Philadelphia? It might be time for you to upgrade to a crossover if you don't want to deal with an unwieldy full-size SUV. With the steady increase in popularity of crossovers, however, finding the right one for your needs can be challenging.
We at Fred Beans Subaru will give you a hand in your search. The 2019 Subaru Forester and the 2019 Ford Escape are two of the best examples of excellence in crossovers, but only one can be right for you. See how these two stunning vehicles stack up against each other in our Subaru Forester vs. Ford Escape comparison!
Forester vs Escape: Performance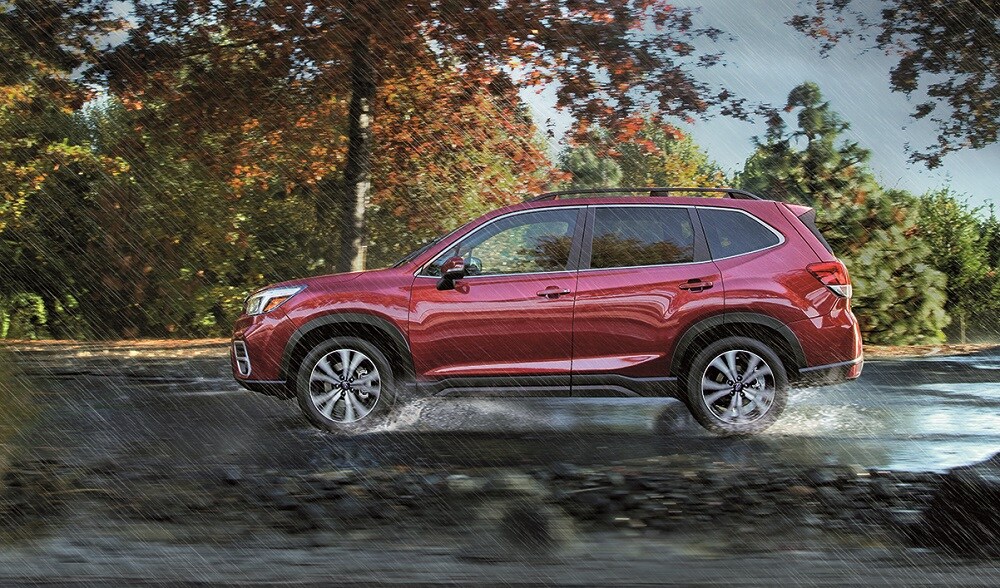 When it comes to getting you where you need to go, both crossovers have the power you need. The Forester has a slight advantage when comparing base models, however, with 170 horsepower compared to the Escape's 168 horsepower.
If you upgrade the Escape to the highest trim level with the strongest 4-cylinder 2-liter engine, it produces 245 horsepower. That's impressive until you see that the Forester's upgraded turbo engine offers 250 horsepower, still superior to the Escape.
In addition to this power, the Forester delivers when it comes to efficiency with its EPA-estimated 26 city / 33 highway MPG.1 Compare this to the Escape's EPA-estimated 21 city / 29 highway MPG.
Forester vs Escape: Off-Road Readiness
The 2019 Subaru Forester comes standardly equipped with a Symmetrical All-Wheel Drive system that gives you the confidence and capability to take on any road conditions in front of you at no extra cost. This system smartly monitors the road beneath you and automatically adjusts the power distribution between the four wheels in order to maximize your traction while still optimizing efficiency.
The 2019 Ford Escape offers a similar all-wheel drivetrain. However, you'll have to upgrade from the base trim in order to access it as this model comes standardly equipped with a front-wheel drivetrain.
Forester vs Escape: Interior Space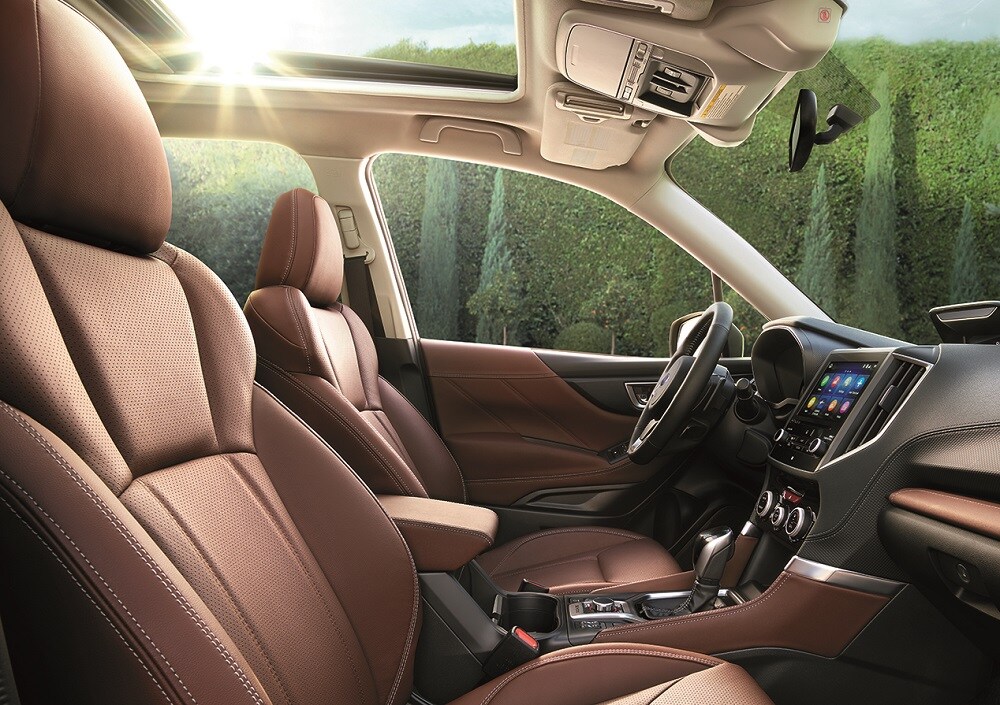 If you're opting for a crossover, you probably want a roomy interior. Fortunately, both crossovers can provide. Up front, the Forester sports 43.3 inches of legroom while the Escape offers 43.1 inches of front legroom.
Additionally, the Forester offers 41.4 inches of headroom while the Escape falls behind with 39.9 inches. Rear passengers in the Forester can enjoy 39.6 inches of headroom and 39.4 inches of legroom while the Escape only offers 39 inches and 37.3 inches respectively.
If you're more interested in hauling cargo, the Forester is the clear choice. The Escape's 68 cubic feet of available cargo space will suffice for a lot of situations, but wouldn't you rather be equipped with the Forester's incredible 76.1 cubic feet of space? With all that room, the possibilities greatly increase for any adventures you might have.
2019 Subaru Forester vs 2019 Ford Escape: The Verdict
Our Forester vs. Escape comparison was close, but the 2019 Subaru Forester reigns supreme. To learn more about this incredible crossover, you need to get behind the wheel yourself. At Fred Beans Subaru, you can. In fact, we invite all our local Doylestown and Philadelphia drivers to take the new Forester for a spin. Our knowledgeable team stands ready to answer any questions you might have. Visit us or give us a call to schedule your test drive today!
More Subaru Forester Comparisons: