When you're looking for a new ride in the Doylestown, Philadelphia, and Warminster areas, one of the most important factors to consider is reliability. Premium performance and a luxurious interior don't mean much if your vehicle spends most of its time in the shop. Out of all the classes of car on the market, crossovers tend to be particularly reliable, but as one of the most popular kinds of cars, you'll have a lot of options to choose from.
One of the most reliable crossovers available is the new Subaru Forester. This vehicle is most commonly known for its enhance drivetrain and adventuring capabilities, but it's actually more reliable than you might think. Learn more about Subaru Forester reliability and discover whether or not it holds up to your strict standards.
Warranty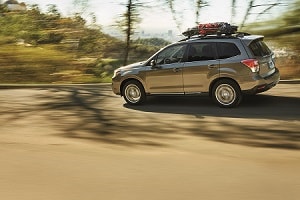 Subaru is incredibly confident with the new Forester, so they're happy to offer generous warranties to all of its owners. By default, it comes with a 3-year/36,000-mile limited warranty and 5-year/60,000-mile powertrain warranty. With those two warranties working for you, you'll have all the necessary preventative maintenance covered for quite some time.
The Forester also performed quite well when put to the test by J.D. Power and Associates. They're among the leading authorities when it comes to reliability, and the Forester earned a better rating than a significant number of other crossovers on the market right now, so you can count on driving yours for years to come. In fact, it's estimated that 97 percent of Foresters sold in the last 10 years are still on the road today.
Value
Buying a new car can be an incredibly rewarding experience. There's just something undeniably special about having a vehicle you can call your own that you're free to do whatever you want with. The only downside is that when you finally pay it off and own it, the car's value could have fluctuated quite a bit, making it worth significantly less that what you paid for it.
Fortunately, you don't have to worry about that as much with the Forester, as it was built to maintain its value. In fact, the Forester maintains its value better than any other vehicle in the compact utility vehicle class, according to a comprehensive study performed by the ALG, earning it the prestigious 2018 Residual Value Award.
Safety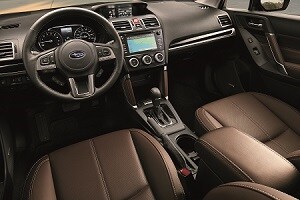 One of the best ways to ensure your Forester lasts throughout the years is to avoid any collisions or damage. Thanks to its advanced driver assistance systems, you'll be in a better position to avoid accidents altogether. In fact, its EyeSight® technology has earned it recognition as a top safety pick by the Insurance Institute for Highway Safety.
The EyeSight® system is notably advanced and includes stunning features like automatic braking both in the front and when reversing. The Vehicle Dynamics Control system takes safety to the next level as it constantly monitors your steering and braking inputs. If wheel-slip or anything similar is detected, alterations to throttle and brake pressure will automatically be applied to keep your Forester on track.
Rely on the Subaru Forester
The Subaru Forester reliability is just one aspect of this incredibly versatile vehicle. If you want to learn more about everything else this crossover can do, you'll have to see it for yourself. If you live in the Doylestown, Philadelphia, and Warminster areas, you can do just that at Fred Beans Subaru. Schedule your test drive today!