Residents of Warrington, PA, know that Bucks County is jam-packed with historical sites and great restaurants and activities.
If you want to visit these attractions, though, you'll need a car to drive around the area. Luckily for you, there's a Subaru dealer near Warrington, PA!
Explore the Warrington Area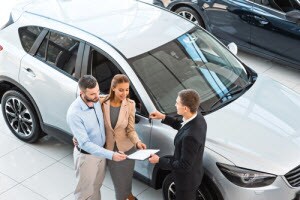 Enjoy a day trip to Washington Crossing Park, a 500-acre celebration of American history. The park marks the exact spot where George Washington and his troops crossed the Delaware River in the winter of 1776, turning the tide of the Revolutionary War.
Each December, the park offers a full reenactment of the crossing for visitors to experience. Walk the park to explore many historical buildings and see living history demonstrations.
For a delectable meal in Warrington, head to local gem Augusto's for some delicious cuisine. The restaurant is in an old house, giving it a unique homey feel. Locals and out-of-towners alike rave about the food at Augusto's, praising the restaurant as the perfect place to celebrate a special occasion.
For a lighter bite in Warrington, Slack's Hoagie Shack serves up a delicious selection of hoagies. Hoagie rolls are baked fresh in the restaurant every day and the quality shows. For fresh meats and cheeses and their signature deep-fried Oreos, you can't go wrong with a meal at Slack's.
About Your Subaru Dealer Near Warrington PA
Our huge inventory of popular Subaru models is sure to include whatever vehicle you seek, whether it's a Forester, Outback, or Legacy. We pride ourselves on the excellent service offered by each of our staff members, who work together as a team to help you drive home a car you'll love.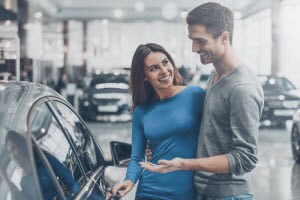 We also stock a wide selection of pre-owned vehicles from all your favorite car brands, which are fantastic for buyers looking for a great deal.
Finance Your Vehicle
Our finance center can provide many different financing options for your new car purchase from our dealership near Warrington, PA. We even offer guaranteed approval for those who are concerned about having a bad credit score. The application for this program and for traditional financing can be found on our website, so you can complete the form at your convenience and reduce time spent at the dealership.
Remember to check the "Incentives and Offers" page on our site for special deals so you don't miss out on a great vehicle at an even greater price. For even more savings, take a look at our selection of used vehicles. Some of our used Subaru models are even certified pre-owned; with these models, you know you're getting a car that has been restored to almost perfect factory condition!
Visit Your Subaru Dealership Near Warrington PA
Whether you're looking to buy a new car, purchase a used car, or have your vehicle serviced, Fred Beans Subaru is your one-stop shop for a Subaru dealership near Warrington, PA. Please contact us if you have questions about any of our vehicles or services, and we'll set you up with an expert. If you've got your eye on a particular car, you can schedule a test drive and come give it a spin for yourself.