People buy crossover SUVs for a variety of reasons. Sometimes they want the extra storage space without the bulkiness of a full size SUV, and other times they want an off-roader that can serve just as well on the highway. Whatever the reason, crossovers have been increasing in popularity over the past several years.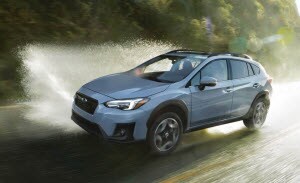 If you're thinking of upgrading to a crossover SUV, choosing the right one can be difficult. The class' rising popularity has increased the number of crossovers to choose from. To ease your choice, Fred Beans Subaru has created a comparison of two of the best crossover SUVs on the market. Learn about the differences between the Subaru Crosstrek vs Forester and discover which is best for you.
Performance
Determining which of these crossover SUVs is best for you depends on which features you value. If you're a fan of raw power, the Forester is the way to go. It has 170 horsepower compared to the Crosstrek's 152 horsepower. This is consistent across all trim levels. If you're more concerned with efficiency, the Crosstrek has the better fuel economy with an EPA-estimated 29 mpg combined compared to the Forester's EPA-estimated 28 mpg combined.
If you're a fan of off-roading, either of these crossovers would be an excellent choice. Subaru's X-MODE has made its way into both vehicles, which optimizes performance automatically when conquering rough terrain. Hill Descent Control is included in both which applies the brakes for you on steep paths, so you can focus on driving.
Interior
Crossover SUVs have to be comfortable in order to compete in the market. Both of these vehicle can be downright cozy, but the Forester's interior will offer you more space. The difference in headroom has to be expressed by a tenth of an inch, but the Forester contains far more extra legroom for rear passengers compared to the Crosstrek's interior.
If you need to haul cargo rather than people, the Forester's cargo space is your best bet. Its maximum 68.5 cubic feet of cargo space outperforms the Crosstrek's 55.3 cubic feet. 55.3 cubic feet is still impressive, and the 2018 Crosstrek had been redesigned with a rear hatch opening that's four inches wider.
Subaru Crosstrek vs Forester - Safety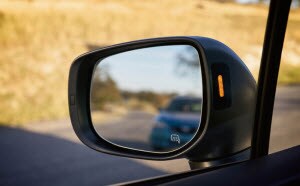 When it comes to safety, both the Forester and the Crosstrek excel. With Subaru's EyeSight technology, you have access to numerous driver assistance features. The EyeSight system is available in both models and includes optimized cruise control, lane departure alerts and can even apply brakes for you in emergency situations.
Because of EyeSight, these Subaru models received the highest crash prevention ratings by the IIHS. Preventing an accident from happening is the best way to stay safe. If you're approaching a car and are unable to stop in time, the system with simultaneously apply the brakes and reduce engine power.
Visit for a Test Drive
Both of these crossovers are elites in their class, so either choice would be great. Think about what you're looking for, however, to make your choice. If you prefer performance above all, the Forester is the easy choice. It is larger compared to the Crosstrek though, so you might not want to drive something so bulky. The best way to discover which is right for you is to experience these vehicles for yourself.
At Fred Beans Subaru, we are excited to showcase both the Subaru Crosstrek vs Forester. All Doylestown and Philadelphia drivers are invited to test drive these two incredible crossovers. Our expert team knows these vehicles inside and out and can help you find the right one to suit your needs. Visit us or call (888) 697-0179 to schedule your test drive today!