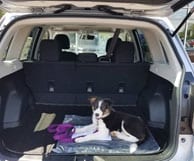 ENTER AND WIN!
Submit a photo of your pet in your Subaru through the Fred Beans Subaru Facebook page. 
Your dog, your cat or any pet. Show us how they LOVE YOUR SUBARU!
How to enter:
Like Fred Beans Subaru on Facebook, post your photo to our wall, and ask as many friends as you want to visit and "like" your photo. 
Photos with the most likes will be voted on. 
Click, Share and Win! 
Winner will have the most "Likes" on Fred Beans Subaru official Facebook Page.
Anyone can enter. All animals welcome, a LOT to LOVE! 
We hope to make this a fun event for all our furry friends and
Share the Love
with our Fred Beans Family of Subaru Owners!
Grand Prize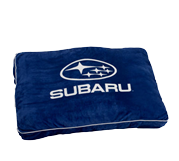 Subaru Pet Bed 
Dimensions:40" Wide x 30" long x 4" Deep.