So, you've just driven off the lot with your new Subaru Forester, and you can't wait to take it off the pavement and onto the trails and wilderness. Off-roading is a time-honored tradition, and fans of the sector are always eager to give it a go. Many people, however, try to trailblaze without proper preparation and if you've never done it before, this can leave you not just open for unpleasant surprises, but for sheer disaster.
Driving your Subaru Forester off road is far different than tackling well-traveled byways in Philadelphia, Warminster, and Doylestown. Here are some important tips for taking your Subaru Forester into the wilds and staying safe on your outdoor adventures.
Tips for Off Roading
Taking your Subaru Forester off road can be a fun and exciting experience; it offers superior performance in rough terrain, be it mud, gravel, or even through shallow creeks and streams. Still, it's very important to remember that you need to take the proper precautions and preparation before tackling your rugged sport ride.
Taking the right precautions and doing the right research can keep you safe. In fact, it can be life-saving and make sure that your experience is only life changing in the most fun and exciting way possible.
Preparatory Steps Before Going Off Roading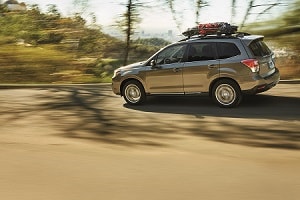 The first thing you need to do is get to know your Subaru Forester up and down. Read your owner's manual and understand how your AWD system works. Know how to control your SUV and understand what your ground clearance is. Take it on paved versions of the situations you'll encounter—that is, steep hills and roads with loose gravel or muddy conditions. If there's a shallow creek you can ford without danger, give it a go.
Then, research approved trailblazing locations that are suitable for your vehicle. Make sure where you plan to drive, you'll be legal. Forest Service Roads can be good options. So can ORV parks. When you plan to go, stay on top of the weather forecasts and prepare for any potential inclement weather you might encounter.
Make a checklist of the steps you take and every time you think of something new that you didn't consider, add it to the checklist. Use that checklist before every trip. Never go alone; always have a buddy and make sure someone knows where you will be and when.
What to Pack
When you take your Subaru Forester off road, prepare for the worst. Take a survival kit with you. This should include things like a portable radio, a powerful flashlight and lantern, extra batteries, a thermal blanket, even a tent if you have room. Bring extra food and water (non-perishable is better).
Load up with tow straps, chains, a winch if you can get one, D-rings, shovels, and snatch-blocks. All of these can be helpful if you get stuck and need to pull yourself out. You might need rugged clothing and solid work gloves. Keep a tire jack and a full spare tire (not a donut) handy.
While Driving Your Subaru Forester Off Road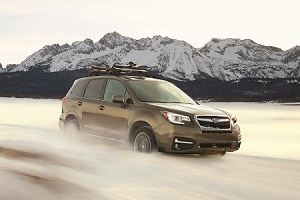 When you're on the trails, always exercise good judgment. Keep your momentum up in mud, keep your speed down on rocky, uneven ground. Lower the air pressure in your tires for better traction.
See the new Forester at Fred Beans Subaru
Now that you know the basics of what to do before off roading in your new Subaru Forester, Fred Beans is ready to help you get behind the wheel. Stop into our showroom for more information or to schedule your test drive today!