Is there any meal more satisfying than a sandwich? That perfect combination of meats, veggies, and cheeses held between two pieces of perfectly baked bread makes for a perfect meal every time. Add yummy mayo or mustard, and you're in business! Here's where we go to find the best sandwiches near Doylestown, PA.
Altomonte's Italian Market & Deli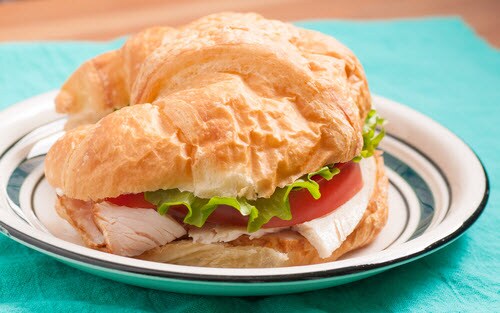 This deli has been serving the area for more than 40 years with authentic Italian recipes. Hot and cold sandwiches are served, and are made with ingredients from Altomonte's own butcher shop, bakery, and deli. Favorites on the menu include classic cheesesteaks, "grown up" grilled cheese, veal parmigiana, Italian roast beef, and more. Breakfast sandwiches are also available at any time, so if you love pork roll, egg, and cheese for dinner, you're in luck.
Hot Spot Restaurant
This shop serves Greek and American fusion cuisine for take out and delivery. A huge menu of different cheesesteaks is available for the cheesesteak connoisseur, as well as a variety of classic hoagies and grinders. Classic sandwiches, pita sandwiches, burgers, patty melts, Stromboli, seafood, wings, pasta, and much more are also available, so no matter what you're craving, you can find it at Hot Spot. Don't forget to try the authentic Greek specialties such as chicken souvlaki, gyros, moussaka, pastitsio, and more.
Lilly's Gourmet
This Doylestown favorite is right next door to its sister restaurant, Lilly's Café America, and serves delicious overstuffed sandwiches, salads, and more. You'll find a casual yet sophisticated atmosphere, and a variety of cold and hot sandwiches and wraps, many of which are named for classic cartoon characters. Flavor combinations are unique and always delicious, with yummy ingredients such as golden fried eggplant, mushrooms, sautéed spinach, honey mustard, and blackberry preserves. Finish up with a big cookie, gourmet bar, or slice of fruit pie.