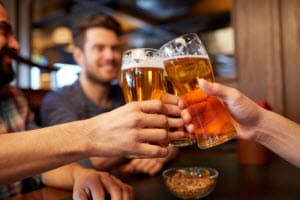 You may have heard of Oktoberfest, but have you heard of OctoberFEAST? This annual celebration is a festival of food, drink, and family fun held at Peddler's Village in Lahaska, PA, in the heart of Bucks County. This year, it will be held on the weekend of October 14th and 15th, and parking and admission are totally free! Adults and children alike will love the taste and sound of Germany that the festival will create, and you don't even need a passport to make the trip!
Grab a Bavarian Brew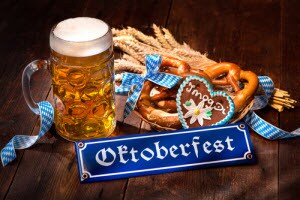 Beers will be available from our favorite local brewery, Free Will Brewing, who will be offering up a selection of German-inspired beers. German beers will also be offered by Earl's New American, featuring brews from Paulaner, Franziskaner Hefe-Weisse, and Hacker-Pschorr. In addition, there will be a Wine & Spirits Garden featuring Chaddsford Winery and Hewn Spirits.
Delight Your Taste Buds
An incredible array of Bavarian dishes will be on offer in the Cock 'n Bull Food Tent, including signature brat-dogs on pretzel rolls. Traditional bratwurst and sauerkraut will be available, as well as currywurst, potato pancakes with applesauce, frankfurters, French fries, and more. Sweet treats will follow, including cinnamon apple donuts from the Cinnamini Donut food truck.
Entertainment for All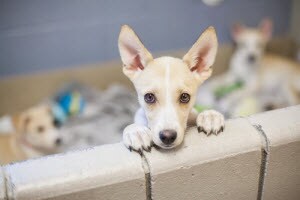 Live music will play all weekend long, with a special feature from the Philadelphia German Brass Band from 12:00 p.m. to 4:00 p.m. on Sunday. Enjoy fun and contemporary German and American party numbers, including traditional polkas, waltzes, marches, and more, so you can dance along! The SPCA will be at the festival, offering pet adoptions for all the animal lovers, so come prepared to bring home a new best friend.
A Special Fred Beans Appearance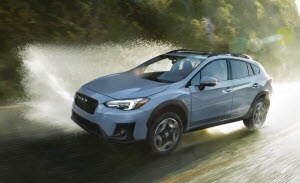 During the festival, our Fred Beans Subaru team will be making the grand debut of the all-new 2018 Subaru Crosstrek crossover! This is an exciting new addition to our lineup, and we want to share it with you, so stop by to check it out. Everyone who takes the car out for a spin will receive a free gift, too! We can't wait to see you there and share this exciting reveal.