Looking to revitalize your mind and body? Practicing yoga can help clear your mind, relax your thoughts, and strengthen your body, providing a truly transformative experience. If you're interested in taking a journey into the practice of yoga, you'll need to find a great studio to begin. We've created this list to help you find the best yoga studio near Doylestown, PA. These are our top favorite places to hop on our mats and rid ourselves of stress, listed in alphabetical order.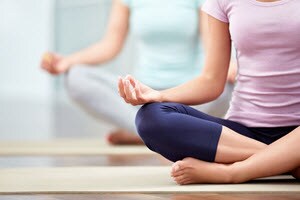 1717 S Easton Road
This studio offers not only yoga, but a variety of other services to care for your mind and body. You'll be able to take a class to practice mindful breathing, meditation, and get a full body workout. In addition, you'll have the opportunity to get a facial, step into the sauna, and get a massage! Bikram yoga is a yoga practiced in a room warmed to 105 degrees and 40% humidity, and each class is 90 minutes long. The room's heat will increase your flexibility, and your sweat will flush your body of toxins. The studio also offers Hatha and Vinyasa classes, as well as a weekly meditation practice.
156 Green Street
This studio offers a wide variety of different yoga classes, as well as massages and a sauna. With nine different classes, you're sure to find one that's perfectly suited to your particular needs, or keep coming back to the studio to discover a selection of classes. Some of our favorites are:
Gentle Yoga: Good for beginners, seniors, and anyone else looking for a lower impact practice. Chair use is optional, and the class will feature modifications for a variety of levels of experience and flexibility.
Yin Yoga: A quiet, meditative practice. Postures are held for three to five minutes, without taxing muscular effort.
Yoga Fit: Combines yoga and strength training for full body toning, using small weights and stability balls to enhance your practice.
17 West State Street
This studio offers 10 different classes for yogis of all skill levels and levels of experience. The studio offers a variety of workshops, from 6-week courses of weekly class to weekend retreats, as well as a course for those who wish to become yoga instructors. A strong emphasis is put on practicing a variety of Ashtanga yoga classes, which are designed to be "meditation in motion," linking postures and breathing.