What's a better way to relax and enjoy a delicious lunch than at a cute, little neighborhood café? There's quite a few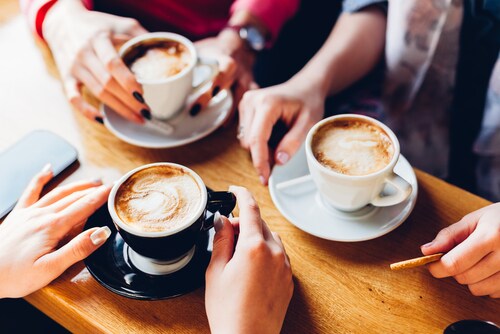 near Doylestown, each with a different atmosphere, drink offerings, and bites to eat. So, what's the best café near Doylestown? Whether you're in the mood for a relaxing breakfast or a boozy lunch, there's a place for you to enjoy. Here's a list of our favorite spots, listed in alphabetical order.
Lilly's Café America
This café offers all the delicious flavors of Latin America right here in Doylestown. Choose from yummy offerings, such as Cuban-pressed sandwiches, enchiladas, sweet plantains sprinkled with cinnamon and sugar, and much more. Don't forget to add a mojito, margarita, daquiri, or sangria!
The Talking Teacup
This charming café is housed in a 250-year old farm house, and includes a tea room and gift shop. The café serves breakfast and lunch, offering traditional tea sandwiches, scones, and sweets, as well as a wide range of different teas. For the ultimate luxury, treat yourself to High Tea, which includes scones with preserves and Devonshire cream, a cup of soup, assorted tea sandwiches, a variety of sweets, and an individual pot of tea.
Zen Den Coffee Shop
This cozy coffee shop feels like an extension of your very own living room. Inside, you'll find a homey place to study,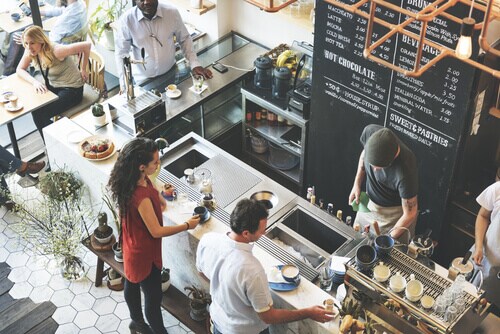 bring a date, or hold a meeting. Food is locally made, and the coffee and tea are organic. Also, live music from local artists fills the space each weekend. Grab a lunch of a curry chicken wrap, poached pear salad, quiche of the day, or black bean hummus wrap. The coffee, tea, smoothies, and other drink offerings are very extensive, so you're sure to find exactly the drink you'd love to sip.