Summer may be on its way out, but that doesn't mean that you can't get that relaxed vacation feeling right here in Doylestown, PA. There are plenty of exciting things to do in the area; you don't want to miss out on the summer fun! We've put together the ultimate guide to a staycation in Doylestown, PA, so you can take advantage of the last days of warm summer sunshine without hopping on a plane to the tropics.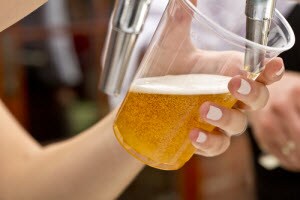 525 East Court Street
Fonthill Castle is without a doubt one of the most stunningly beautiful locations in Doylestown. This gorgeous castle was built by Henry Mercer in 1961 and features six stories, 44 rooms, 18 fireplaces, and over 200 windows.
Mercer was a collector of unique and beautiful items, all of which are still exactly where he left them in the castle and the museum. Mercer built the museum himself to display the artifacts of daily life in America that he had collected, fearing that the history of life as he knew it would be swept away by the Industrial Revolution. Visit the museum to explore his collections. For even more fun, head to the Fonthill Castle Beer Fest.
The Beer Fest will be held on August 26th on the castle's spectacular grounds. There will be a huge selection of high-quality beers from local, regional, and national breweries as well as a yummy tasting menu and live music by Jazz with Friends. This event is sure to be a festive addition to your staycation in Doylestown.
425 Wells Road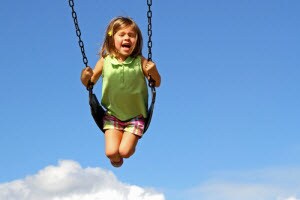 Want to get the kids involved in your fun staycation plans? This park features an insane number of unique playgrounds and activities for your little ones to explore. Aside from the typical swings and slides, your kids can sail the seas in the pirate ship, adventure across the castle bridge, climb the kid-friendly rock wall, explore the giant inclusive play structure, and much, much more that you won't find at any other park. The Kingdom has plans for lots of new features to come, and is completely free to visit and open to the public.
18 West State Street
Test your mindpower with an immersive mystery and adventure game at the Doylestown Escape Room. You and your team will be locked into a room, and you'll have just 60 minutes to search for clues and solve riddles and mind tricks that will lead you to the key you'll need to escape.
Several different rooms are available to choose from, each with a different level of difficulty and catered to different age groups. In Dead End Alley, you'll have to save your friend and escape the dark, isolated alley before it's too late. The Big Game is design for kids aged eight to 11. Your school's biggest basketball rivals have stolen your team's playbook, and you'll have to get it back if the team will have a chance at winning! You'll have a blast racing against the clock to discover the answers you need to solve the puzzle and escape the room.
Book a Staycation in Doylestown PA
There's no need to head to another city for a vacation when there's so much to experience so close to home. Take advantage of the last few weeks of summer and explore these fun and festive attractions.