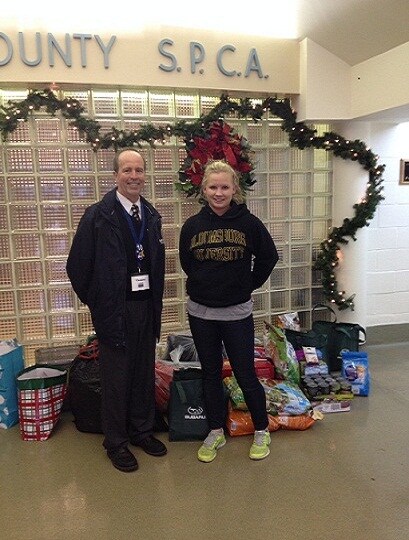 Fred Beans Subaru made its second annual contribution to the SPCA of Lahaska upon the culmination of our Fill A Forester Campaign. This year's event ended with the Animal Therapy gathering. No admission was charged but attendees were asked to contribute a food item for the campaign. This final drive helped to fill the Forester to its capacity and made our final drive a plentiful one for the needy animals.
We would like to thank everyone that contributed to the campaign. The SCPA of Bucks County is always in need of donations. We are happy to do our part as we know that Subaru owners are pet lovers and appreciate the partnership that we have developed during the campaigns. We hope to build on this relationship and make each year better that the last. We will be kicking off our new campaign in the spring. We are always accepting donations for the society. We offer commemorative leashes and Frisbees for your pets as a token of our gratitude.
Attendees at the Therapy Event went home with some doggy bags loaded with pet toys. We'll be sure to offer the same at our spring event. If you would like to attend or participate in our next Animal Therapy Event, feel free to contact us.