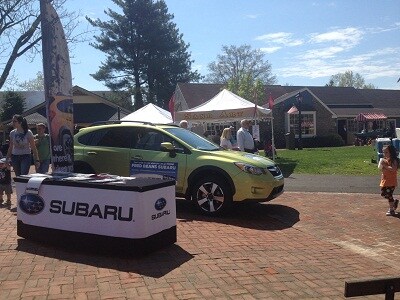 Fred Beans Subaru is the proud sponsor of the yearlong festivals at Peddlers Village in Lahaska Pa. The first of these events is the Strawberry Festival. The Subaru Crew was there to share in the fun during the weekend of May 3d & 4th. On display was our, new for 2014,
Crosstrek Hybrid Model
in Plasma Green. We at Subaru like to refer to ourselves as the "Greenbeans" of the Fred Beans Group of Dealerships. The festival series draws shoppers from miles around to one of the most scenic shopping villages in the country.